The semester is ending, which means it's that time of the year again when exams take over your life and Nescafé's (Kopiko's?) sales go up. But what better way to complete an exam by doing it the Buzzfeed way?
That's exactly what we're tasked to do on DEVC30 (Fundamentals of Community Broadcasting), so without further ado, here's my attempt at making a Buzzfeed-esque post.

---
10 Memorable Lessons DEVC30 Has Taught Me:
1. In radio broadcasts, your voice is your personality.

As judgmental as it sounds, your listeners usually decide whether or not they like your radio program based on how you sound on-air.
2. Writing a radio/TV news script isn't the same as writing a news article.

Always keep it short and conversational; nobody wants to listen to a DJ/news anchor who speaks like a Shakespearean character.
3. There are some questions that you should never ask in the beginning of an interview.
*interviewing someone who just got into an accident*
Interviewer: So, how do you feel?
Interviewee:

4. Development broadcasting doesn't just inform—it also aims to educate and motivate.

This, for me, is what makes it different and more awesome from other types of broadcasting.
5. Sleep is for the weak when you're producing a radio program.

The pre-production itself is a long process and you still have to research about your topic, audience, and whatnot. This thing called sleep is a foreign concept.
6. Being a radio DJ is more than just speaking ~eloquently~ on the microphone.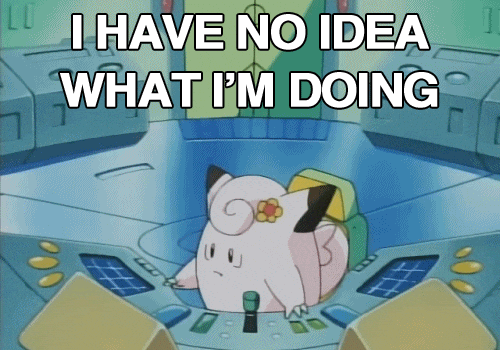 You also have to make sure you're pressing the right buttons on the radio console. And that there's no dead air. And that the radio console is actually on.
7. Confidence is a must when you're doing a live broadcast.

Have you ever seen/heard Ted Failon stutter on DZMM? Me neither, and that's 'cause he's #CONFIDENT.
8. Conducting MOS interviews is incredibly exhausting.
Especially if no one wants to be interviewed. But once you find
that guy
who has a lot to talk about, it's one of the happiest feelings in your life.
9. Broadcasting is hella fun.

Even for someone like me who isn't fond of public speaking, I had so much fun doing radio broadcasts and interviews. And I will, no doubt, miss doing these activities.
10. A lesson from Sir Chico: learning through experience is the best form of learning.

Once upon a time, Aristotle said, "For the things we have to learn before we can do them, we learn by doing them." And it was true; the MOS interview my partner and I conducted in Pila, Laguna drained the heck out of me, but the experience we got from going through those things? They're priceless.
So thank you, Sir, for not restricting our learning experience within the four walls of CEMFH for making DEVC30 a fun experience for us students! It would be really fetch if you become our professor again in the future. 🙂
-30-
---
The pictures used in this post belong to their rightful owners.